International Bintan Marathon 2018 (21.1KM)
International Bintan Marathon was held on 9th September 2018 and is Bintan Resorts' inaugural running event. It is jointly organised by Bintan Resorts and Orange Room, an event organising company in Singapore. The event took place in the charming island of Bintan (Indonesia) where it is usually popular with tourists who seek a relaxing and picturesque beach vacation. It is accessible by ferry from Tanah Merah Ferry Terminal in Singapore and it is only a 1-hour ride. Indonesia is promoting Bintan island as the next best tourist destination after Bali.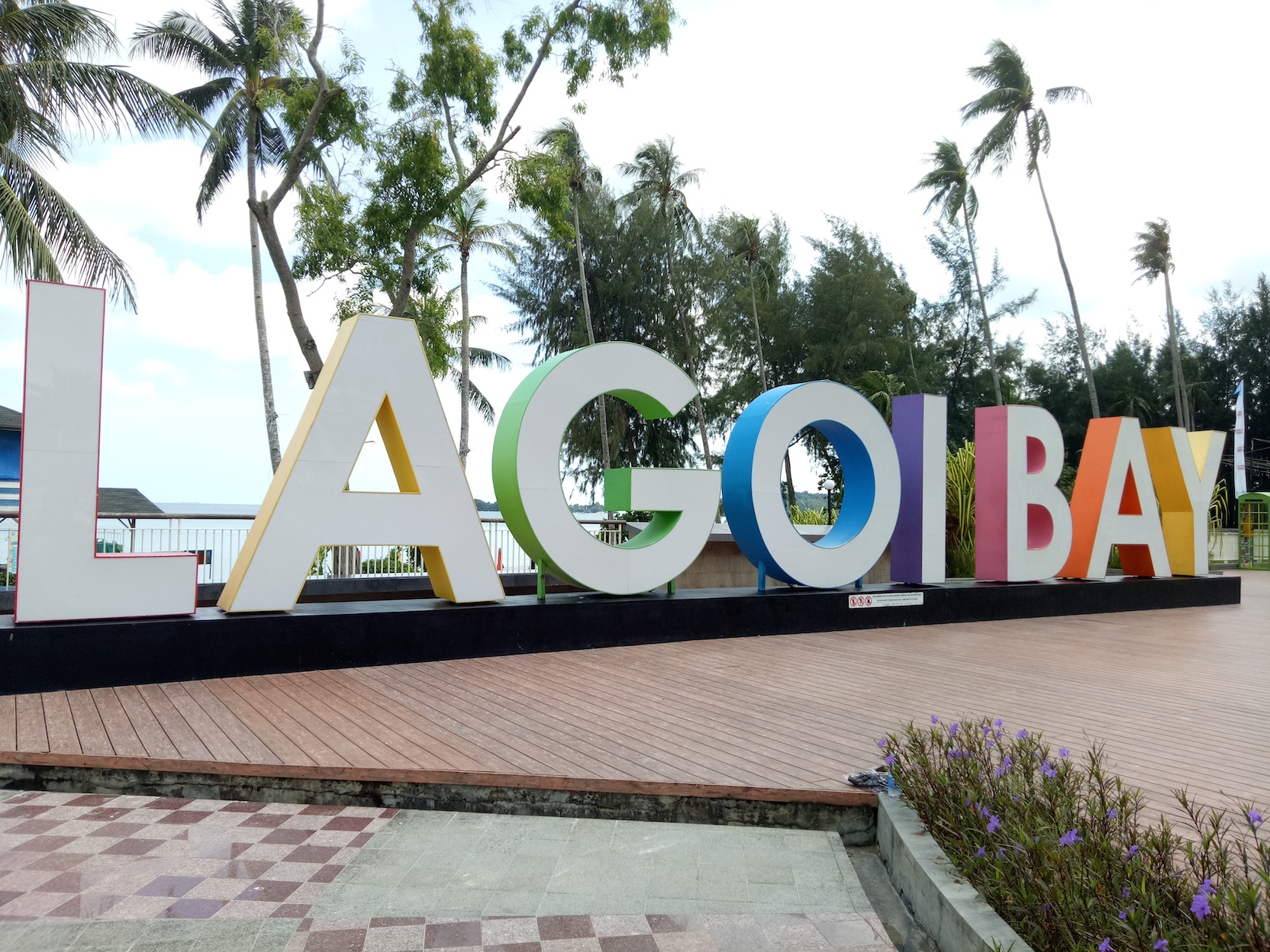 This is a perfect "run-cation" for Singaporeans as they can travel there and back within 2 days over the weekend and do not need to take leave from work. 10KM runners can participate as their day trips and no overnight is needed.
The event attracted people from all over the world. Runners from 33 different countries were taking part. There are 3 race categories to choose from: Full marathon, Half marathon and 10KM Charity Run. Proceeds from the charity run will go to their local orphanage to help the less fortunate.
I participated in the Half Marathon category.
Race Entry Pack Collection (REPC)
Race pack collection was held at their main event site at Plaza Lagoi on 8th September 2018. The drawstring bag consists of a running bib with timing chip, singlet, 2 packets of Indomie, Indomilk, mineral water, a guidebook of Bintan island with some discount vouchers, among others.
Collection of race pack was fast and efficient and I collected within a few short minutes.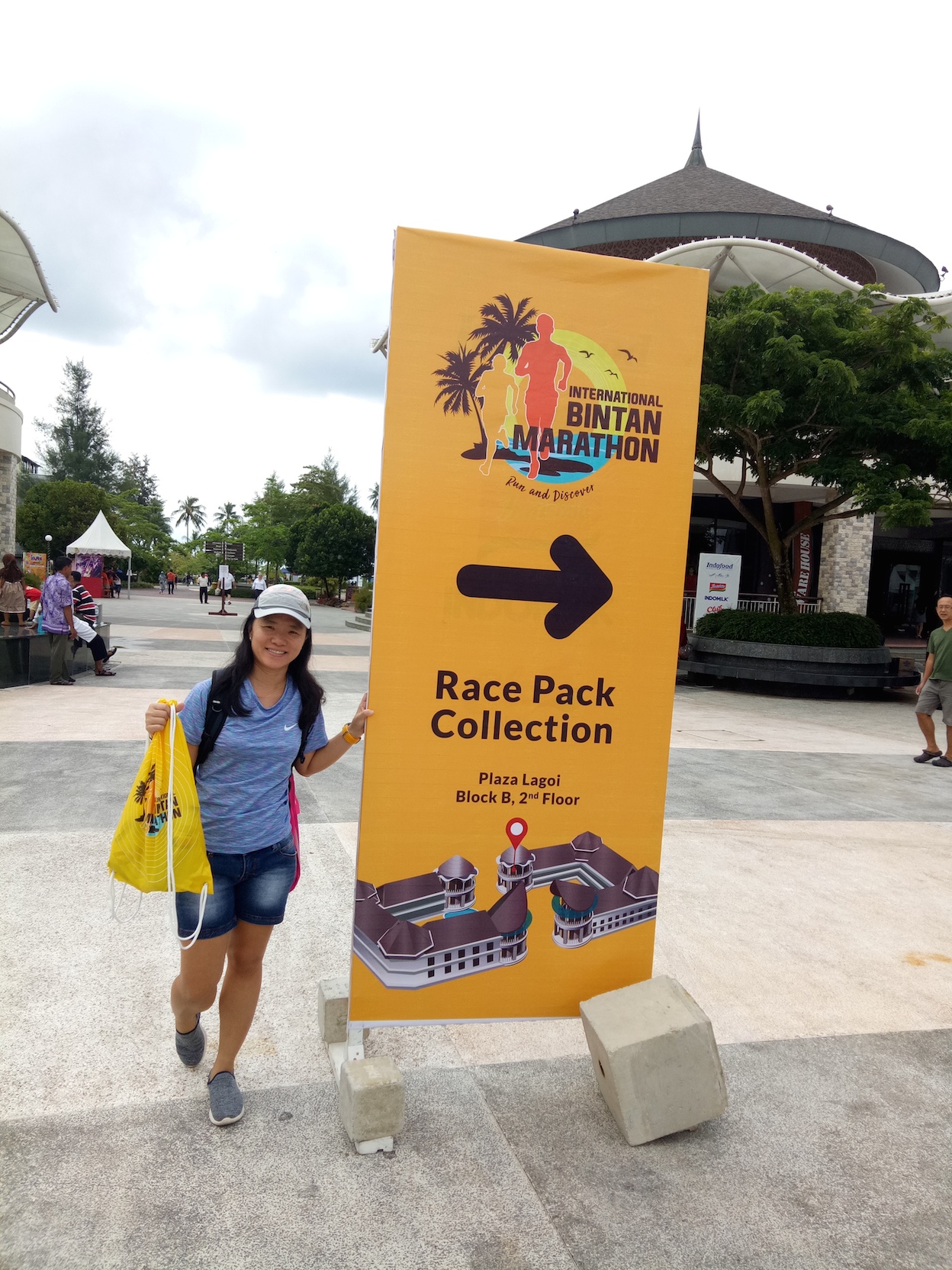 Race Day
I took a shuttle bus from Bintan Lagoon Resorts Hotel at 4.00AM (Indonesia time) to the event site. Flag off time for half marathon was scheduled to be at 5.30AM and full marathon to be at 5.00AM.
The weather on Saturday had been stormy, and weather forecast for Sunday was rainy as well. Many people I spoke to were quite worried about it. Luckily, there was no rain at all in the morning and we were greeted by a nice cooling and gentle breeze at 23°C!
The MC was entertaining the runners and introducing all the sponsors for the event. At 5.00AM (Indo time), he started asking full marathon runners to do some dancing moves to warm up. Flag off was delayed by 15 minutes as a result. For half marathon runners, it was much quicker and we were flagged off at around 5.33AM. There were a couple of Kenyan runners who were aiming for top prizes in both full and half marathon categories.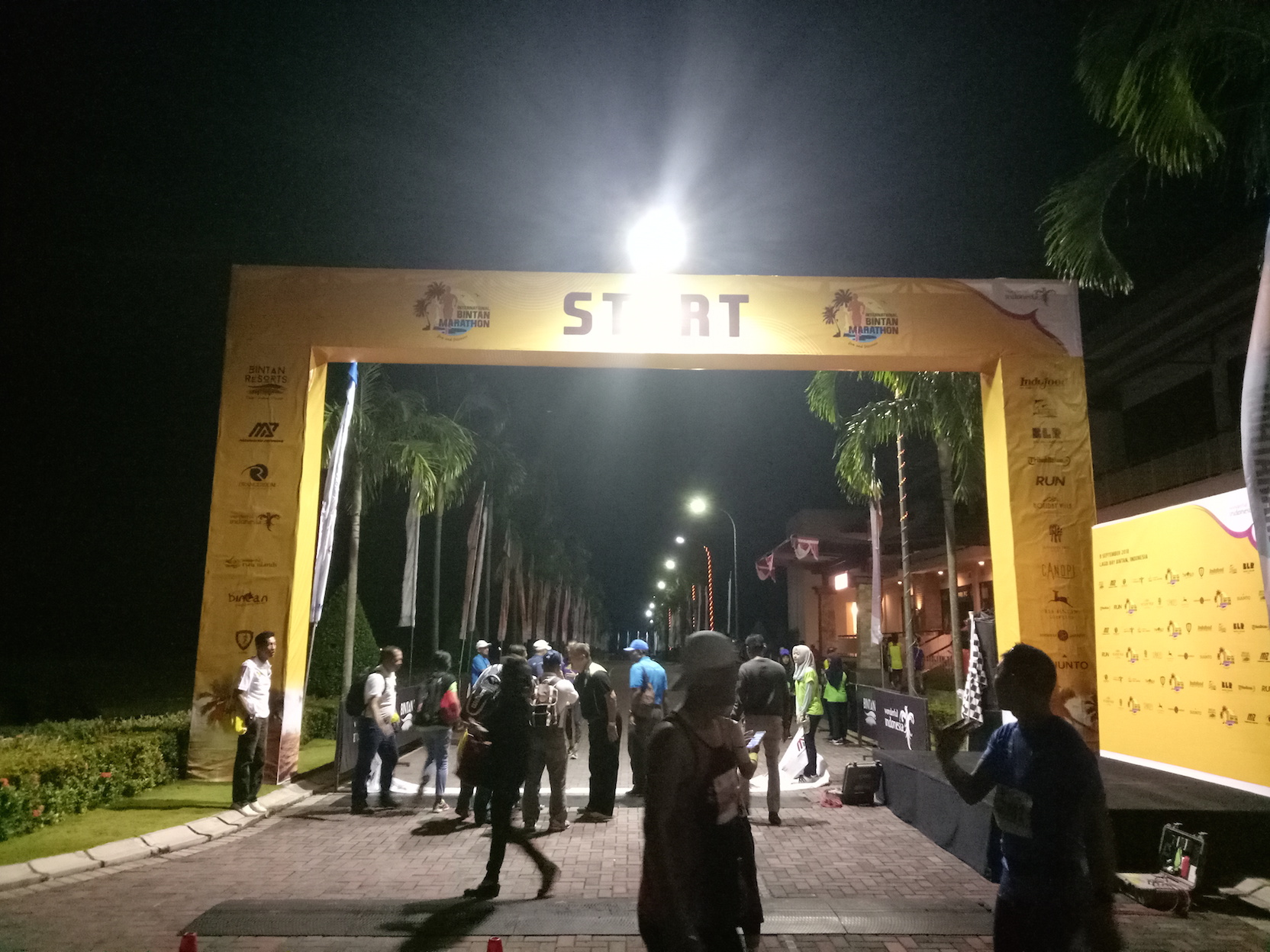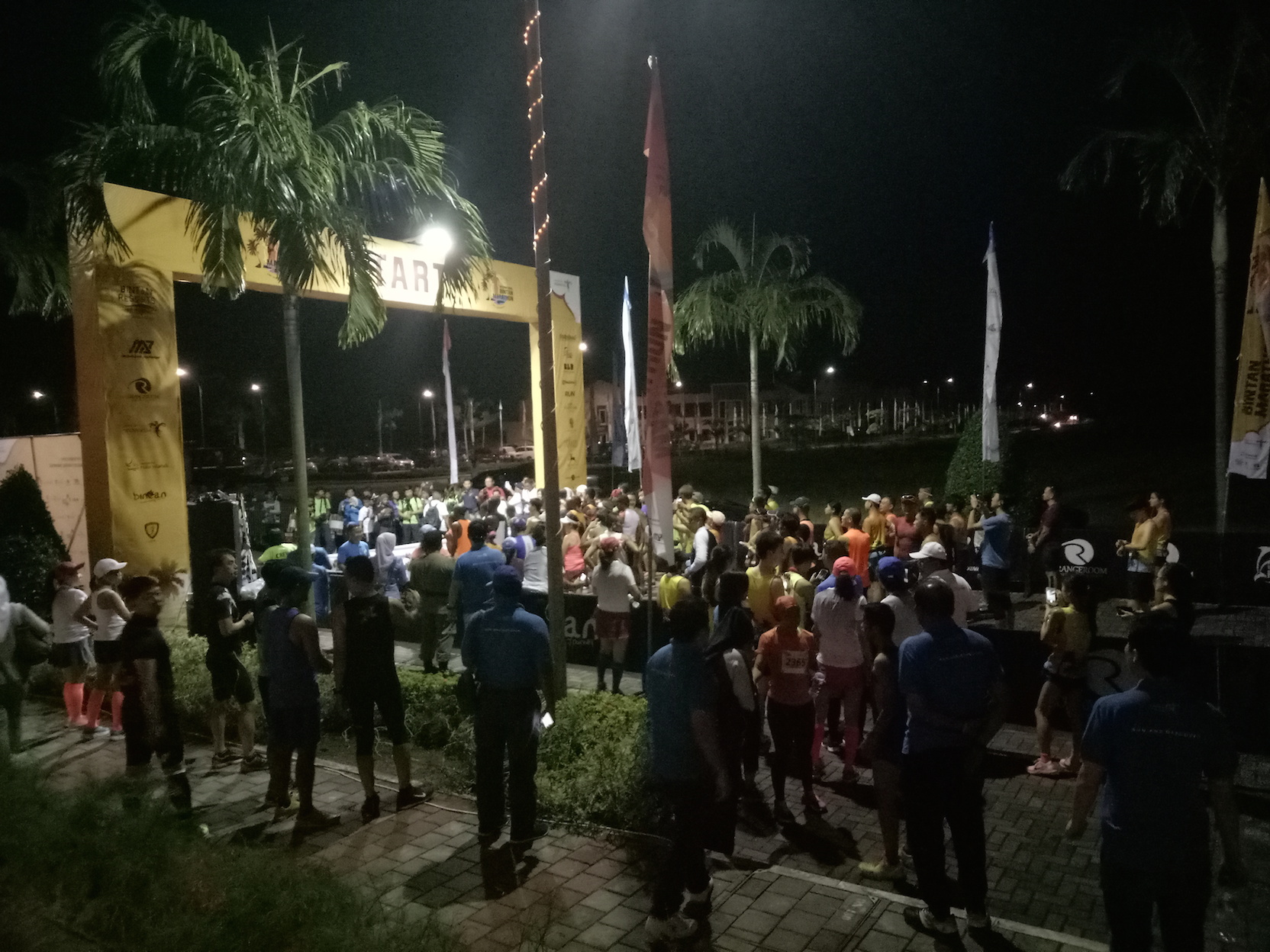 The running route was quite dark but a few minutes after half marathon runners were flagged off, the sky started to brighten up (Indonesia time is 1-hour behind Singapore time).
The route was clean and pleasant and I had plenty of space to move around. I found the first hydration point at only 700 meters away from the starting point and I didn't stop for a drink as I wasn't feeling thirsty yet. The hydration points stationed at every 2 – 3 KM were well-stocked with cold mineral water and Pocari Sweat. Many stations also had bananas available.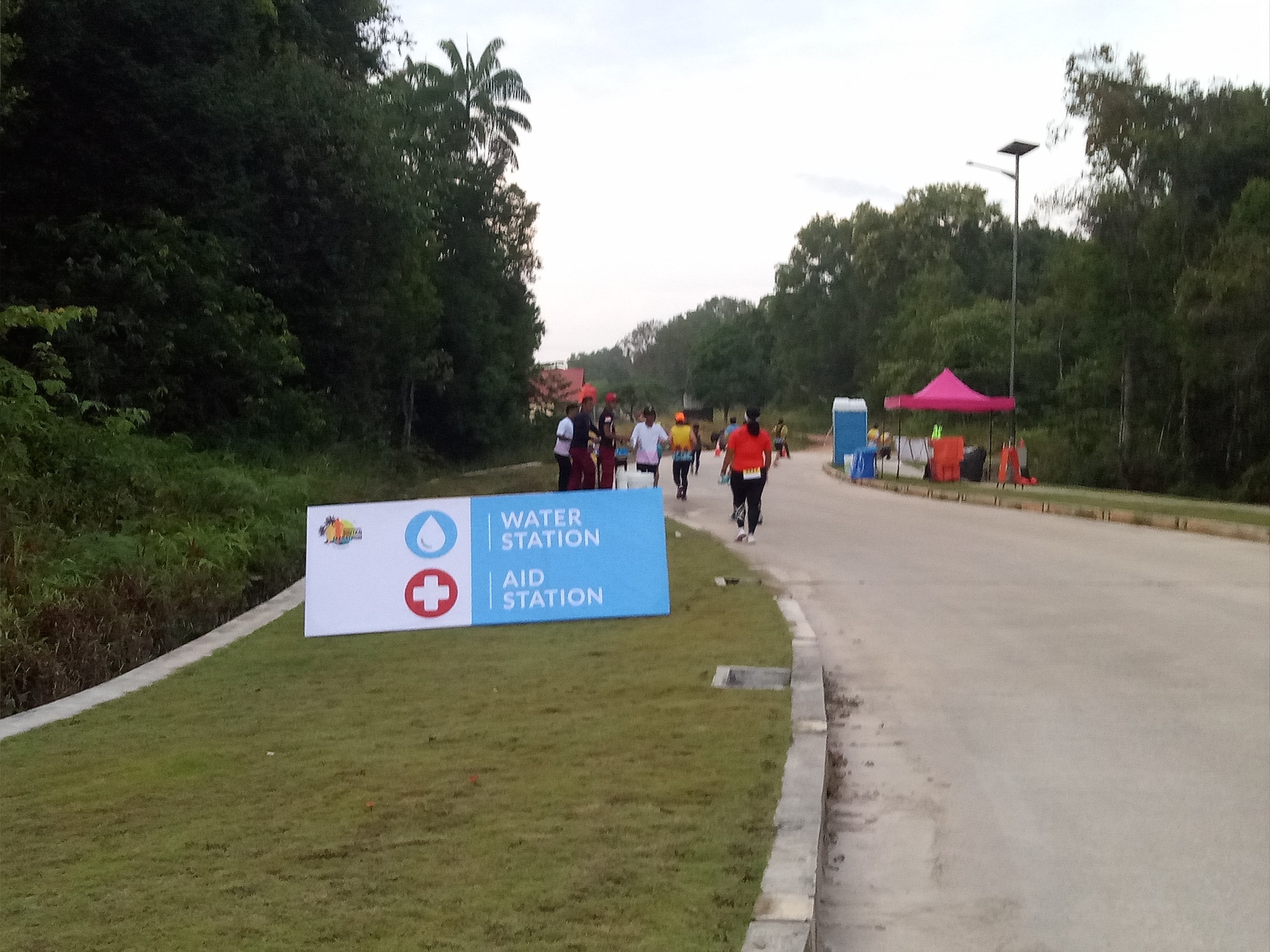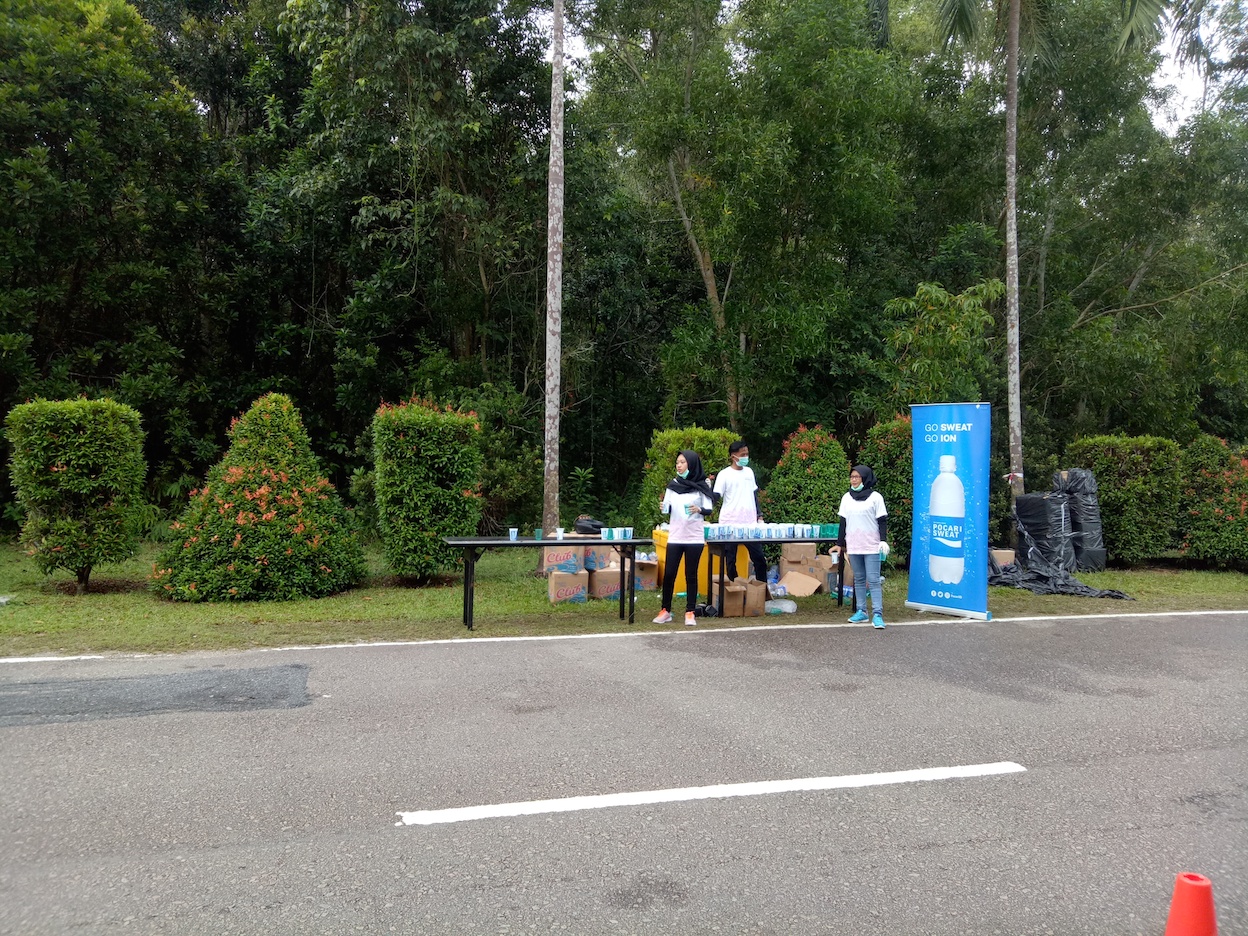 The distance markers were accurate but missing at some points and direction signs were big and clear. Road marshals were very friendly, smiley and encouraging. The road was not entirely closed and in the midst of the race, we were actually running at the side of the road. Police was doing a great job in directing traffic. Like what the organiser had said, we were running at places in Bintan not usually seen by tourists. I ran past a local primary school and a police station in which I had not seen in Bintan before, despite my third time visiting the island.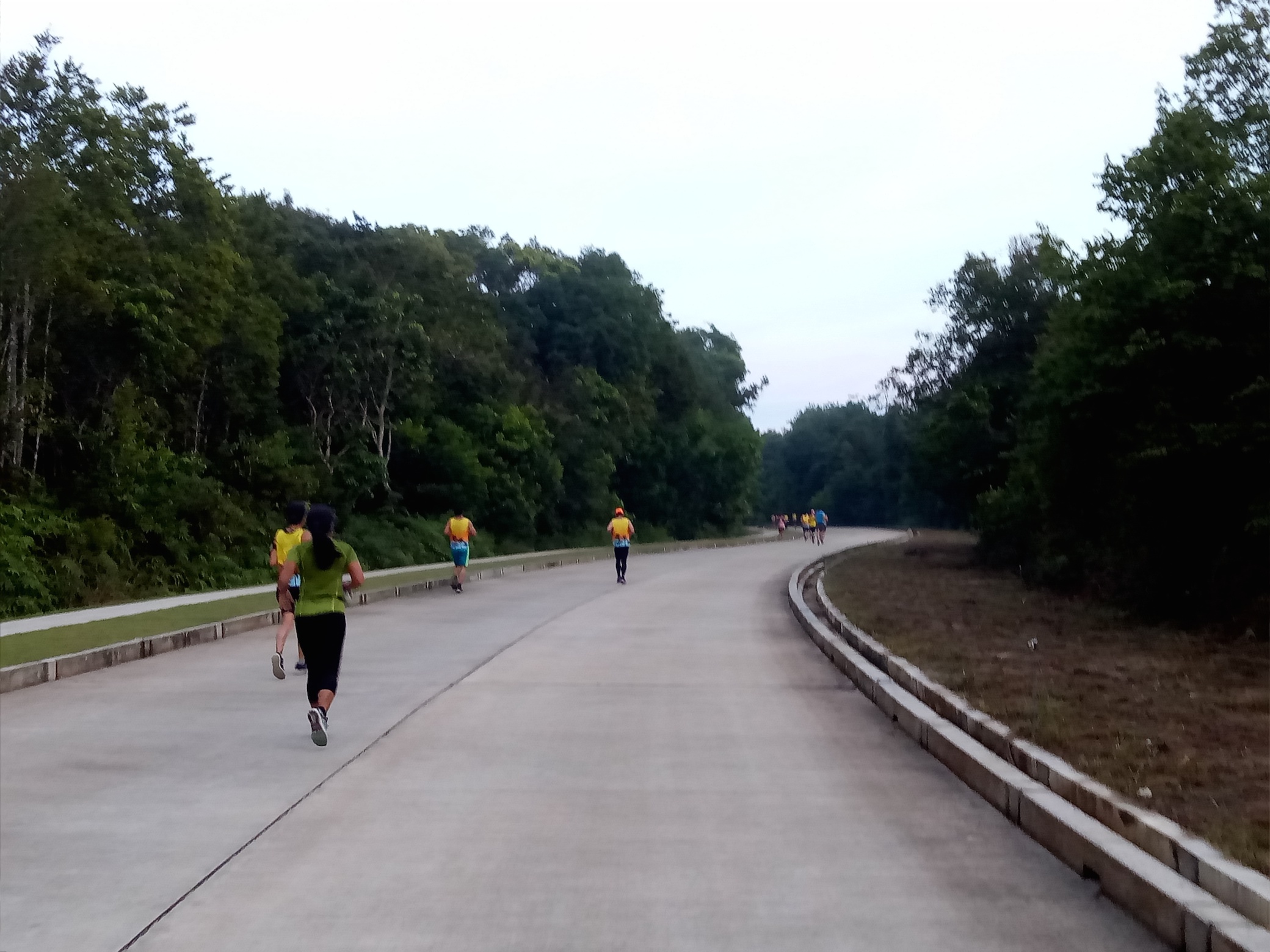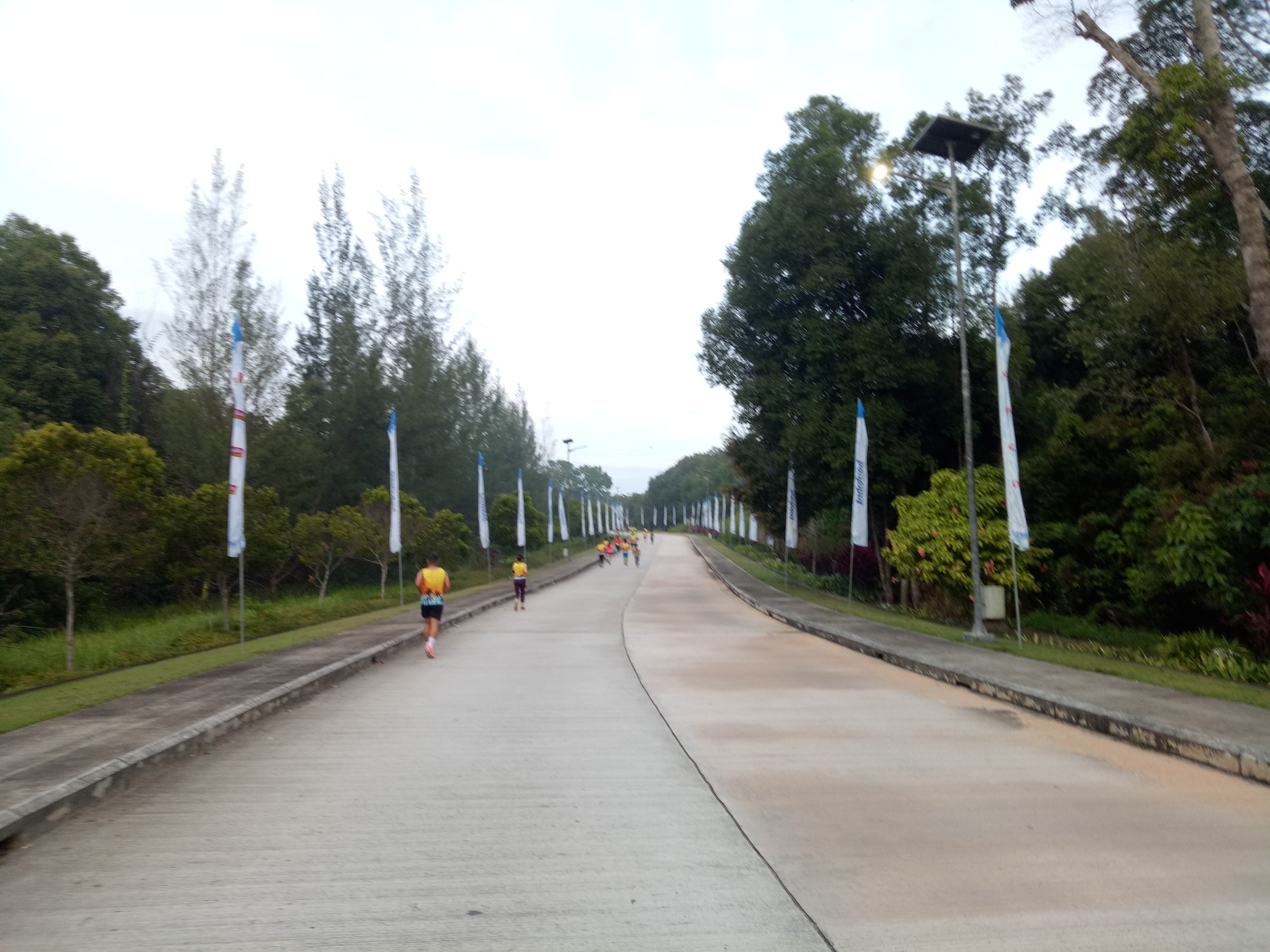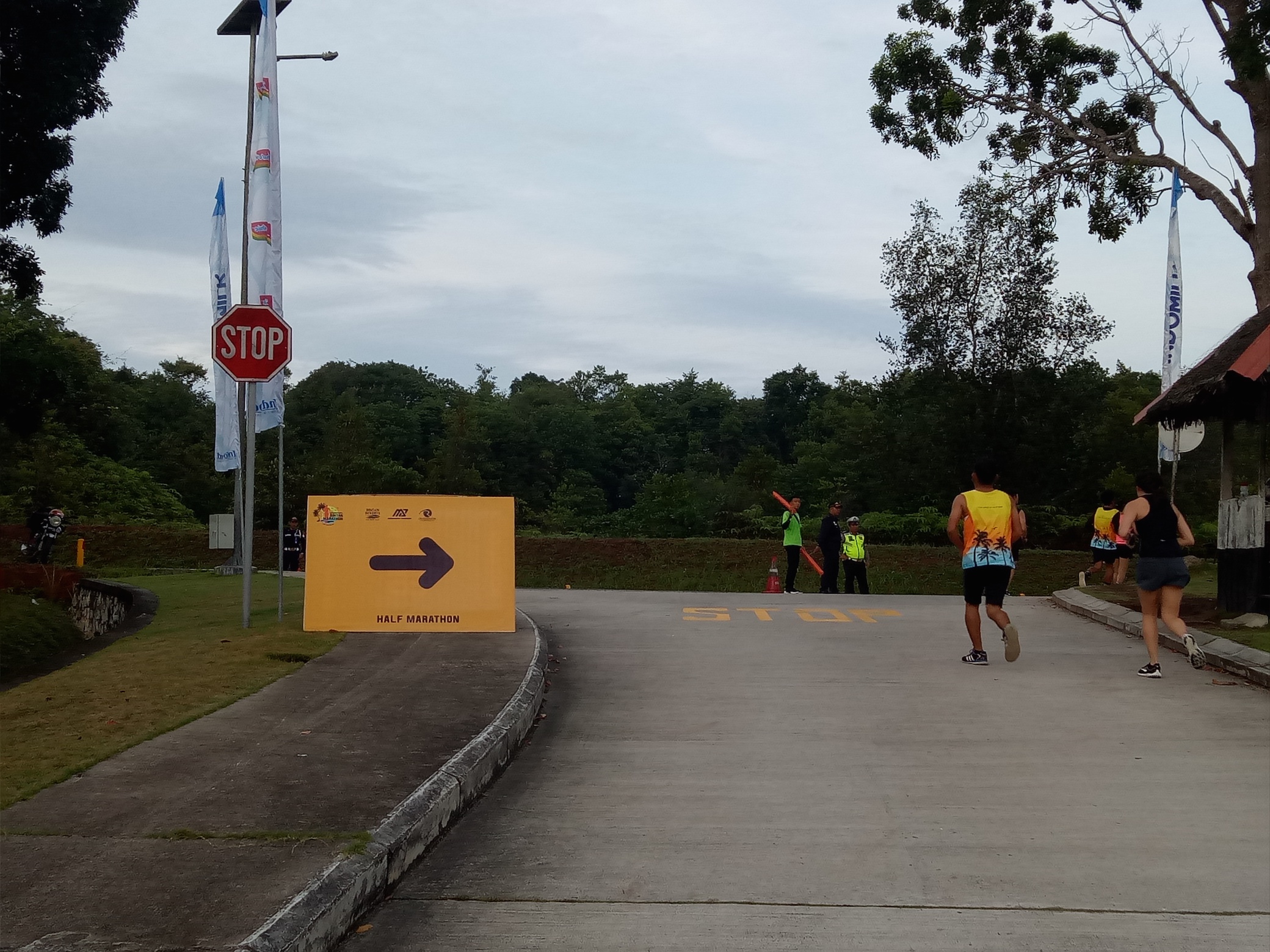 Around 9.9 KM, I saw a water point about 100 meters away and quickly swallowed an energy gel so that I could drink some water soon after. My plantar fasciitis started to get in the way, causing pain and discomfort. I slowed down quite a bit but continued to push on. Soon, 2 bike marshals and full marathon Kenyan runners zoomed past me in lightning speed and out of sight within seconds.
Along the road, there were drummers hitting drums to motivate runners and I stopped to take a picture of them and gave them a thumbs-up and they were smiling away.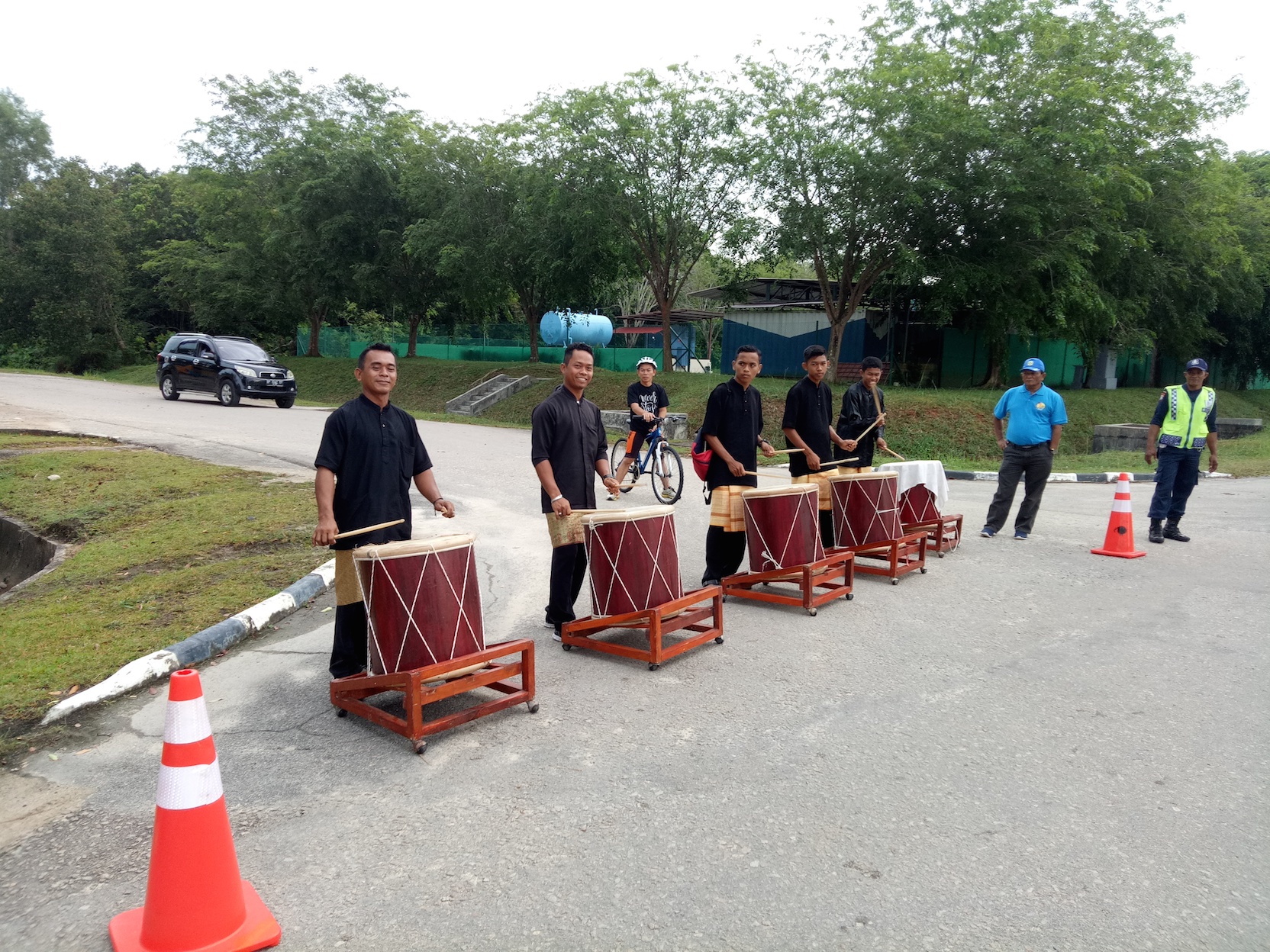 When we were making a U-turn near the ferry terminal area, the sun was getting hotter and I started to feel the heat a little. My heart rate was very high throughout the race and it didn't come down even when I was taking walk breaks. I was worried and didn't want to overexert myself so I took it easy.  At 19 KM, I approached the tranquil Lagoi Bay Lake and it was a very beautiful last 2 KM scenic finish.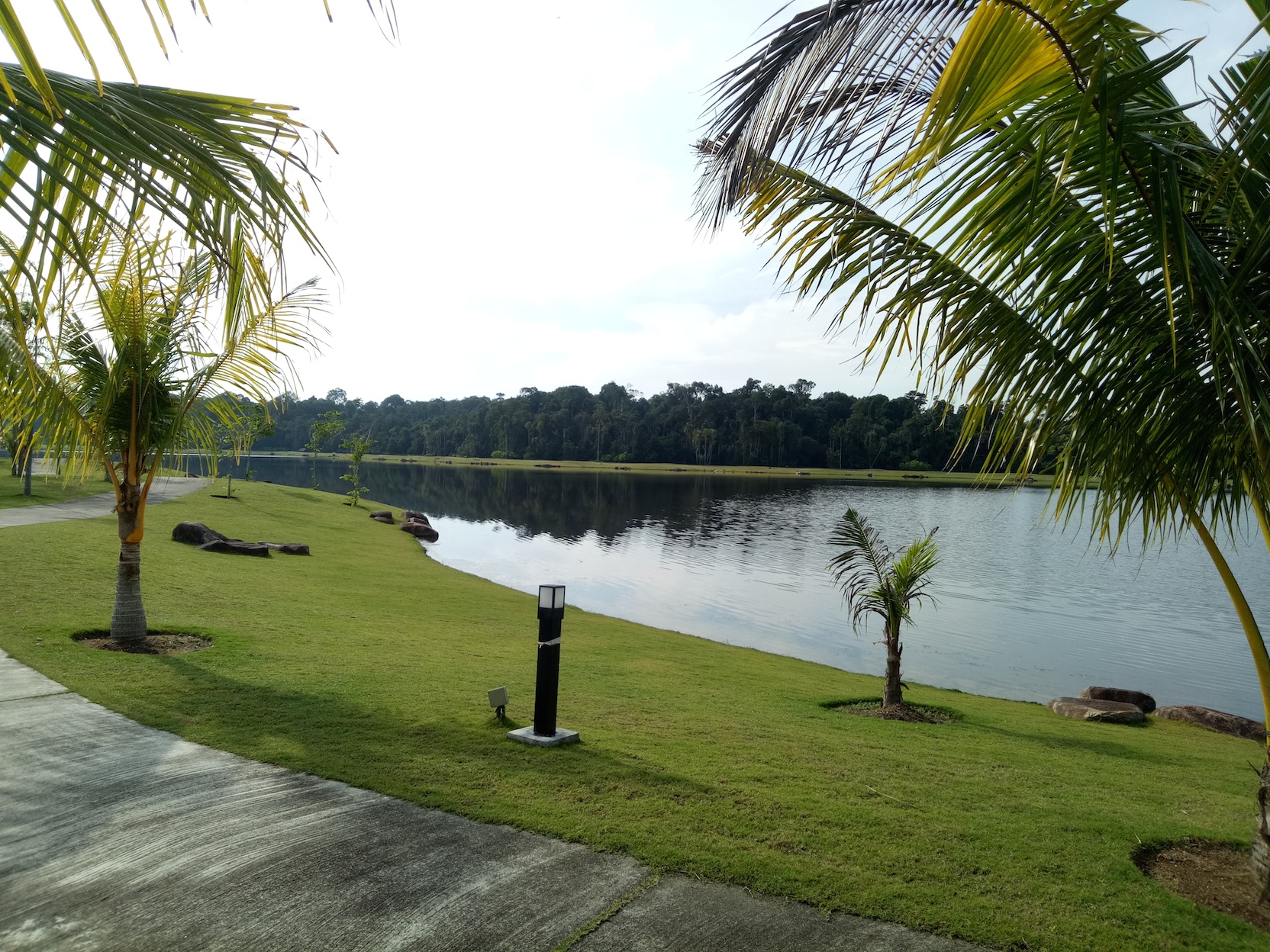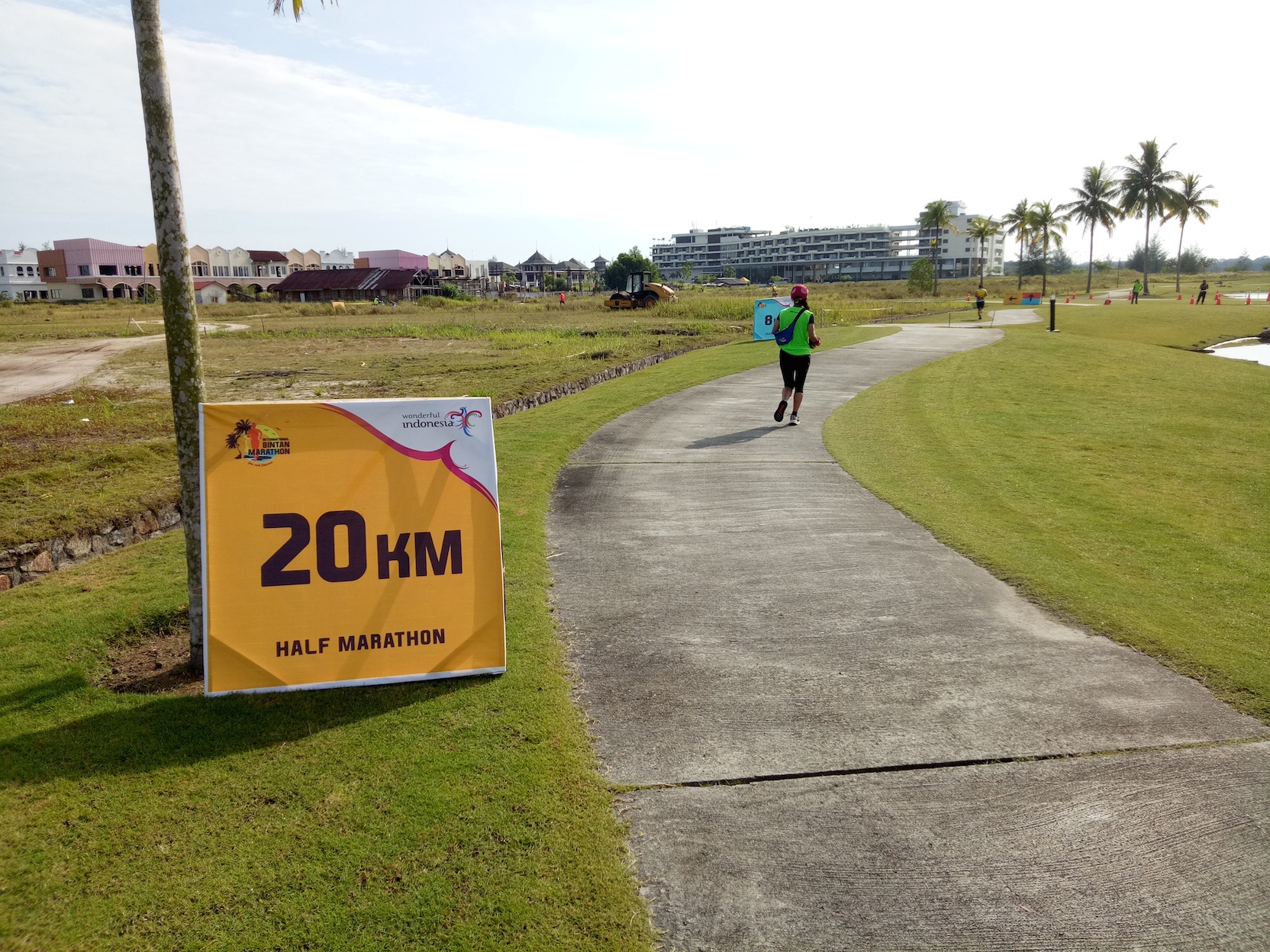 There was red carpet when I jogged to the finish arch. Someone put a medal over my neck and passed me a bottle of cold Pocari Sweat. I walked to collect my finisher shirt and took a fresh coconut to drink. The coconut water tasted very good!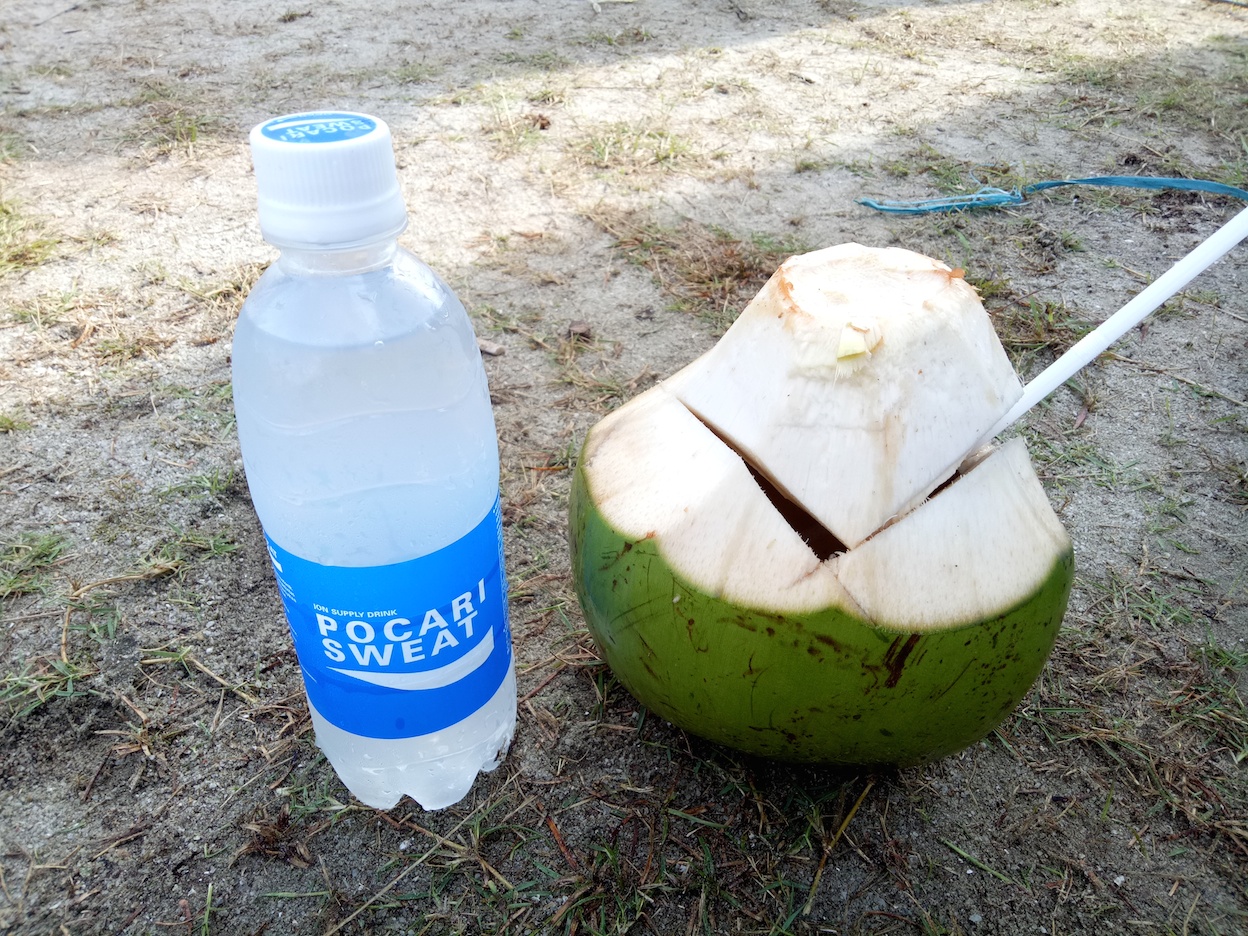 The race village had massage tent, medical tent, many food stalls selling food and drinks, music/dancing performance on stage and lucky draw. Bintan Marathon was well-organised and I am impressed. Definitely a rejuvenating run, away from urban Singapore!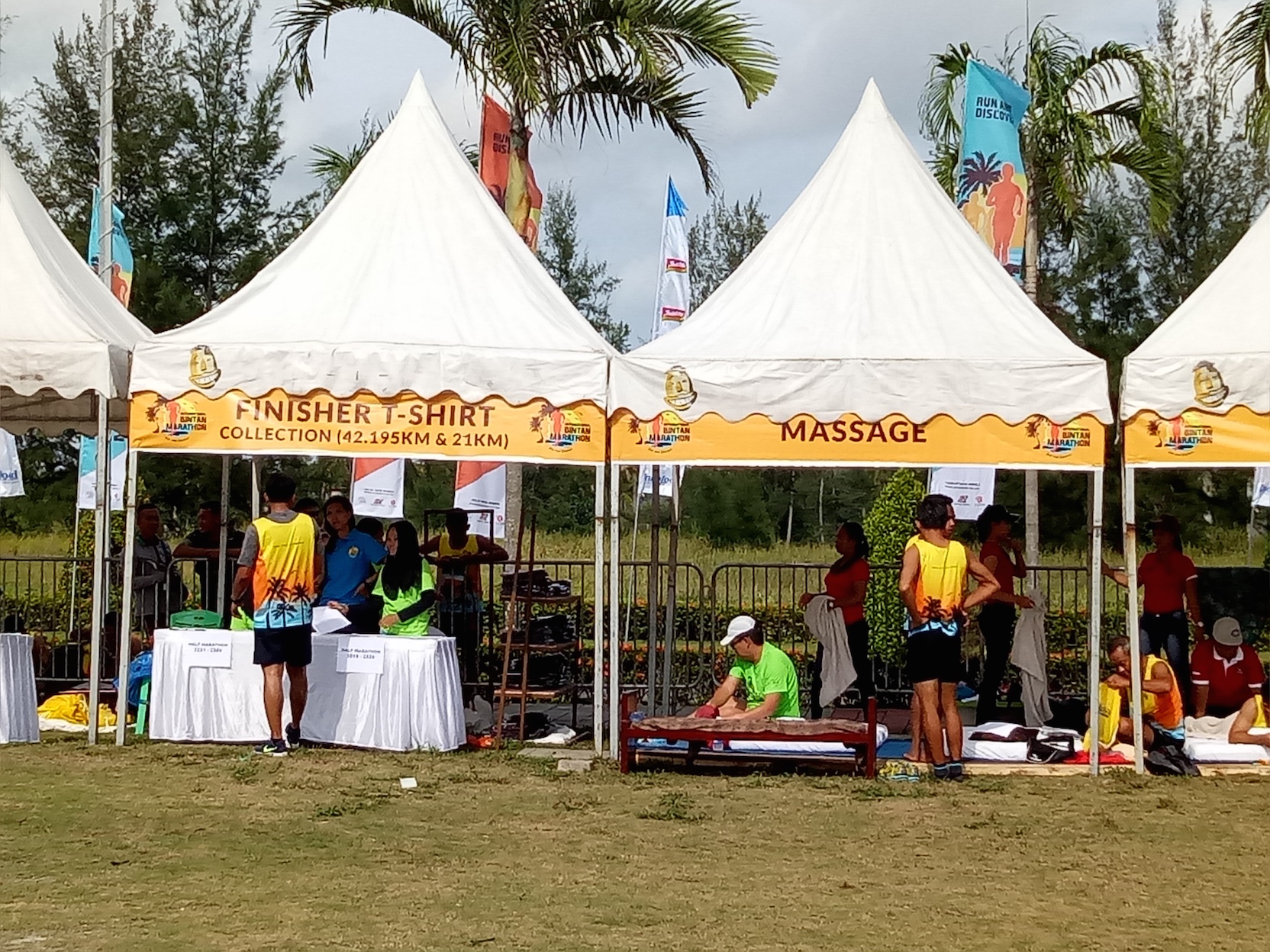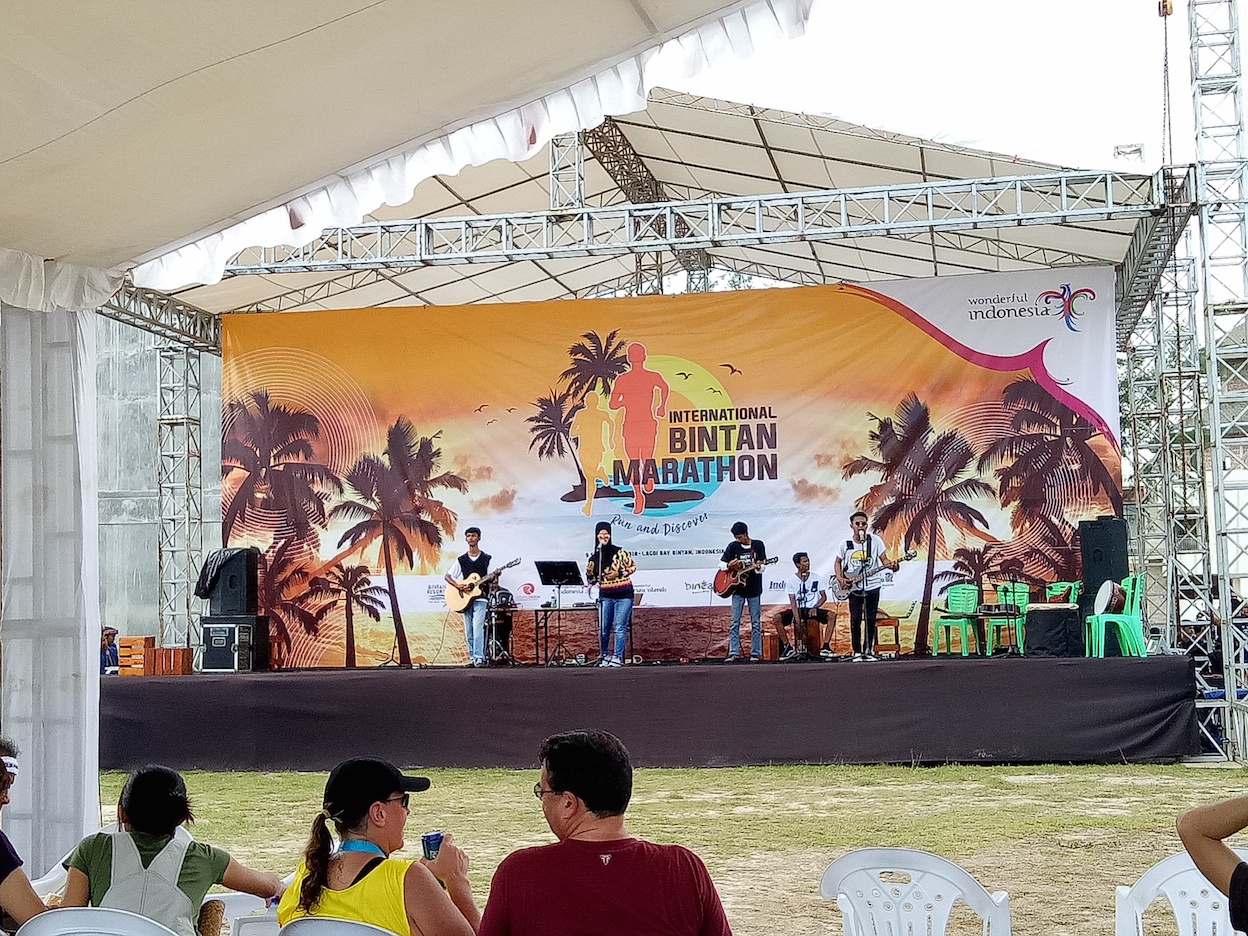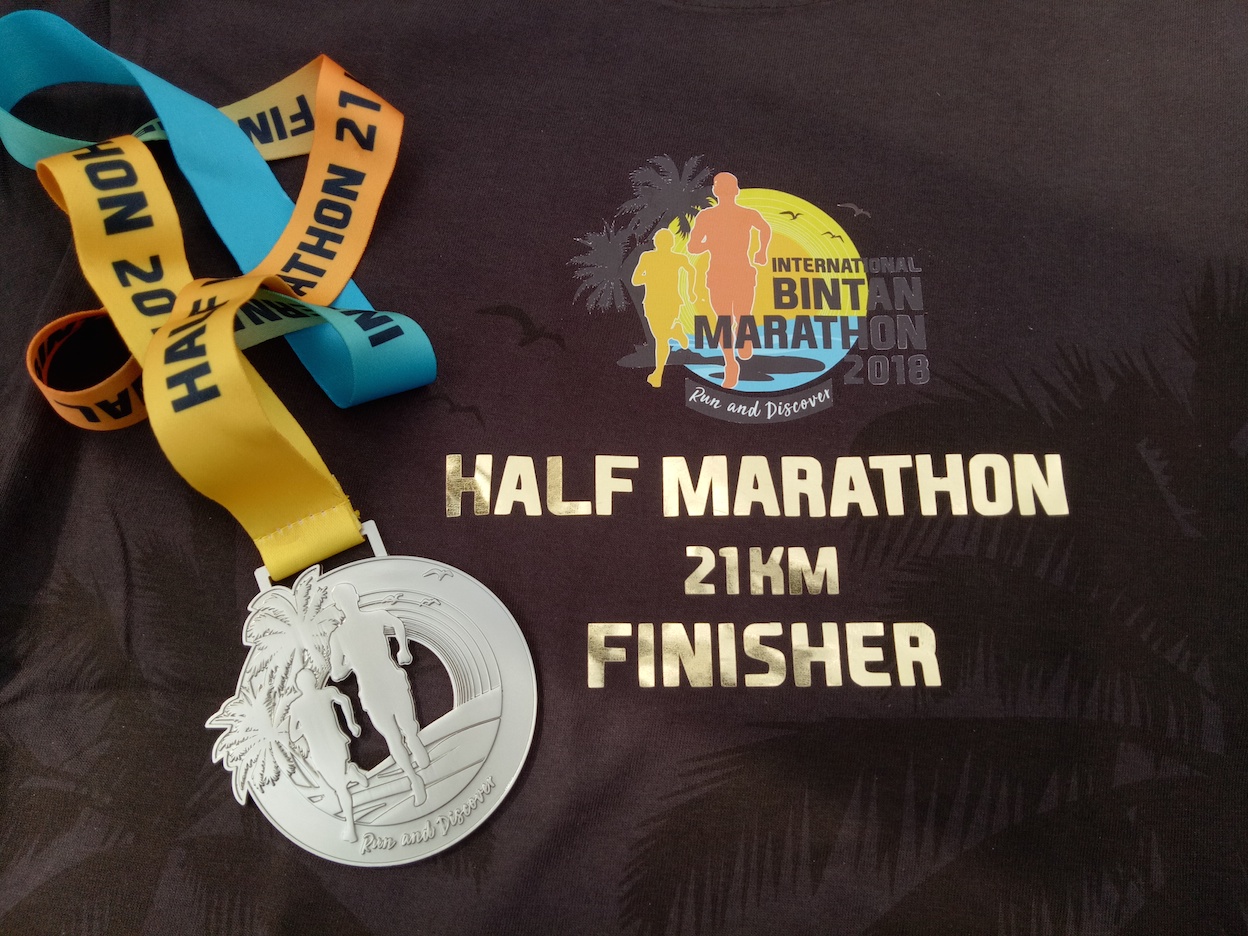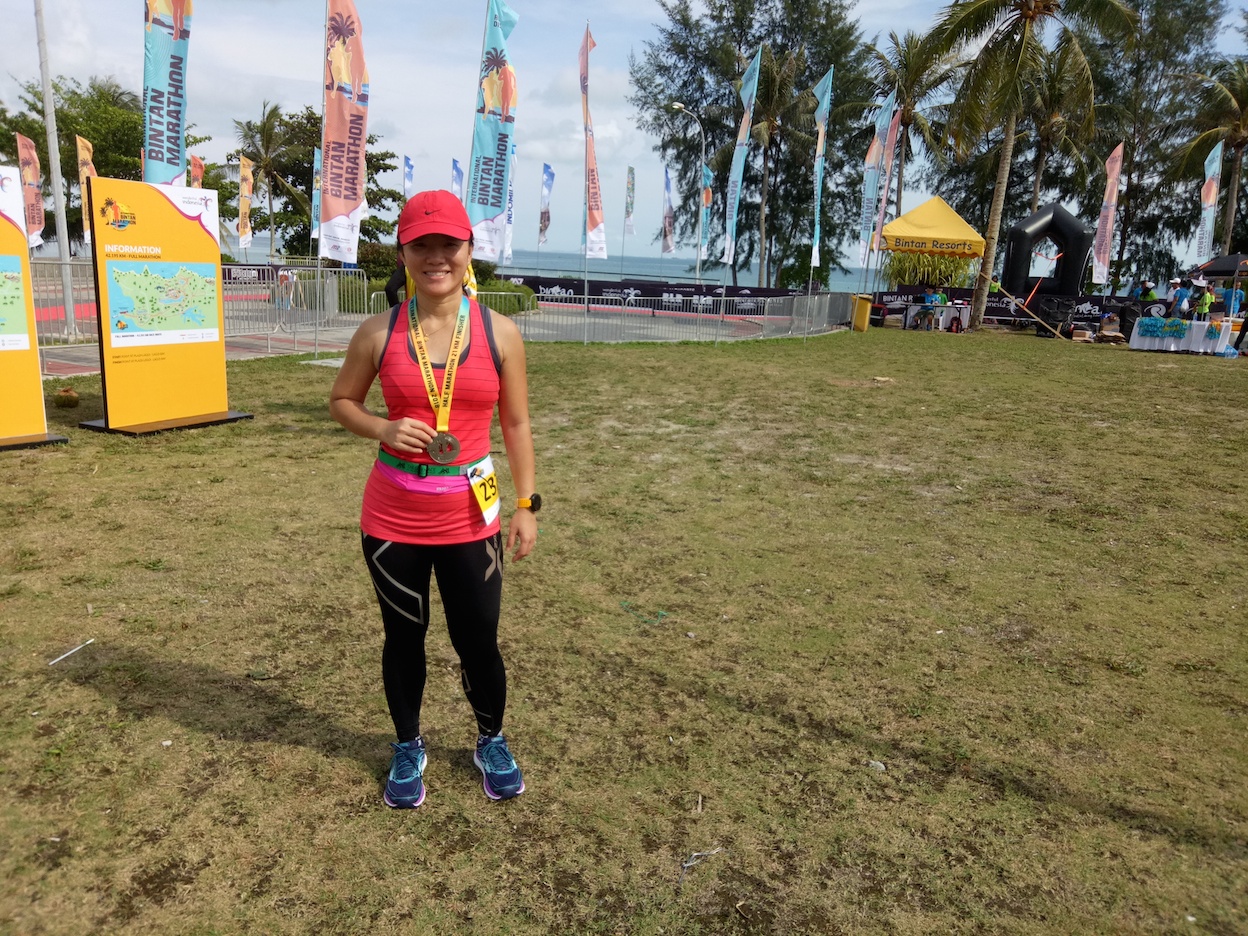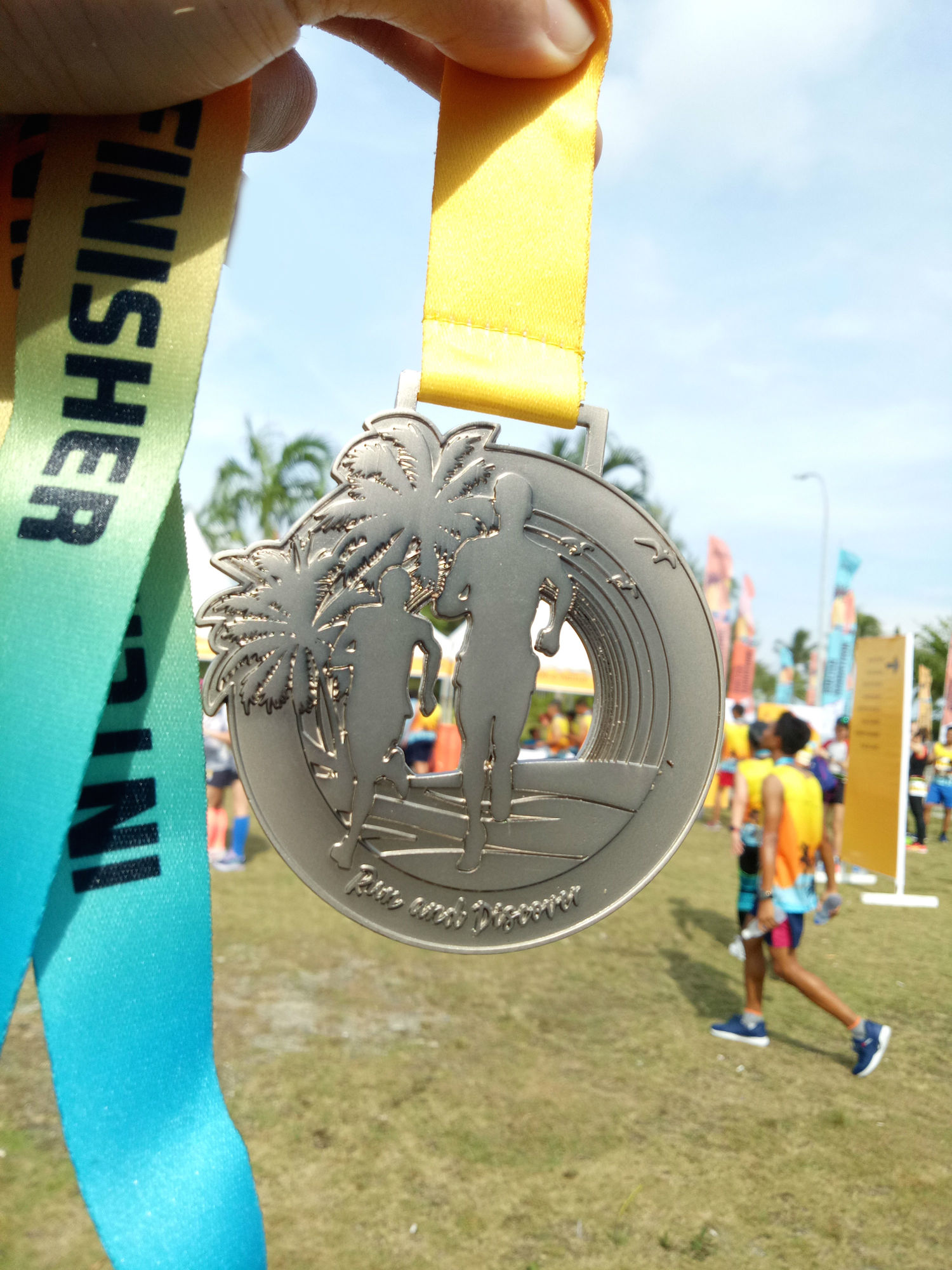 This race review is also posted on Just Run Lah's website at this link: